Article originally posted on www.insuranceneighbor.com

(opens in new tab)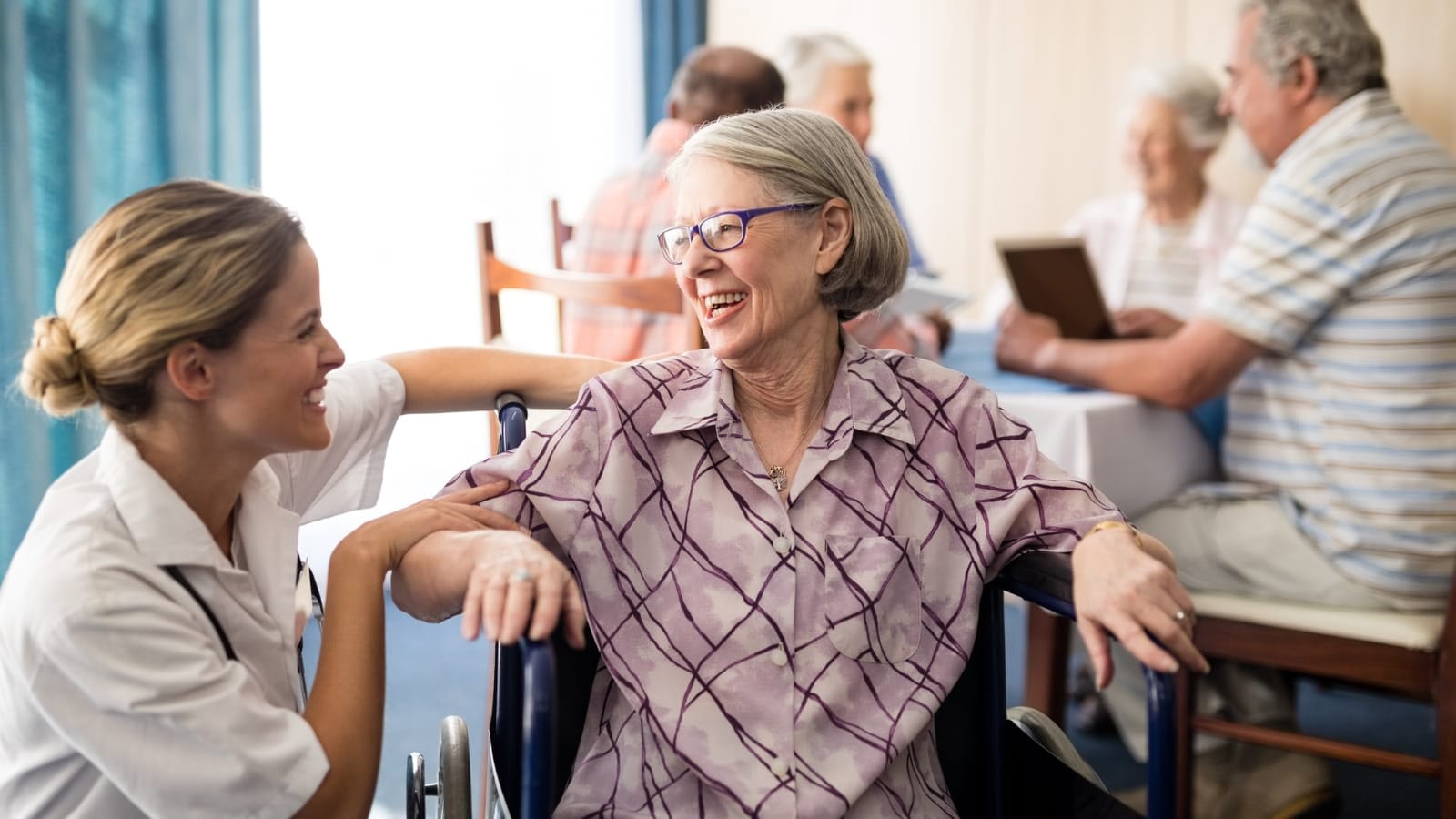 There may come a time in the life of an elderly person when a nursing home is the best option. Many older persons are living with a range of age-related conditions that must be managed professionally. Medicare offers some strong advantages for senior healthcare, but not all Medicare plans will help cover the cost of placing your relative in a nursing home.
Original Medicare and Nursing Homes
If your relative has original Medicare, these plans do not pay for most care in a nursing home. Original Medicare covers only limited, medically necessary professional care from certified practitioners at nursing homes or delivered in your home. If the care is "custodial," such as help getting in and out of bed or chairs, eating, bathing, dressing, or trips to the bathroom, this type of care is not covered for the long term by Original Medicare.
Your relative may be covered for short-term skilled nursing care when a condition or illness meets various criteria:
Skilled nursing facility (SNF) care is paid for 1 – 20 days following at least three days of hospitalization for "qualified hospital stays." The criteria for coverage do

not

include hospitalization for observation. Ensure you ask the doctor or the admitting personnel if your relative is being admitted for treatment or is being hospitalized for observation.

For days 21-100, you will be required to pay a daily coinsurance amount up to $170.50.

After day 100, the SNF services are not covered by Original Medicare, and you will need to pay for the covered services out of pocket.

If your relative has Medicare Supplement Insurance (Medigap) or is covered by a Medicare Advantage Plan (PPO or HMO), your plan may offer additional coverage.
Medicare Advantage Plans and Nursing Home Care
Medicare Advantage Plans provide more robust coverage, with each provider varying in what they cover. These plans are more expensive but offer a range of supplemental benefits. Medicare Advantage plans cover specialized care in a skilled nursing facility and some at-home services. Just like Original Medicare, Advantage plans do not cover custodial care, with a few exceptions. To determine which Medicare Advantage Plan offers the coverage you need, get help from an insurance agent who understands the fine print.
Covering the Costs of a Nursing Home
Nursing home care can be expensive and difficult to manage. Over time, the costs of a nursing home can consume all of a relative's estate. You have some options that could help manage the cost:
Long-term care insurance:

This type of insurance may cover all or some of the cost of a nursing home but must be purchased when the individual is younger, with premiums increasing as age milestones are reached.

Medicaid:

Those elderly persons who are low-income may be eligible for Medicaid, which provides state and federal programs to pay for a nursing home.

Veterans:

If your loved one is a former member of the Armed Forces, he or she may be eligible for financial assistance through the Department of Veteran Affairs.
Choosing the Right Medicare Plan
It is challenging to understand how Medicare works and to choose the plan that will provide the best care for your relative. Our local agents can guide you through the process. Choosing the right plan can make a significant difference in your relative's financial health – and in the long run, yours. We support the community by offering guidance in signing up for Medicare, Medicare Advantage, and Medigap insurance, as well as other insurance products.
Filed Under: Medicare
|
Tagged With: Medicare, Medicaid, Original Medicare