Article originally posted on www.insuranceneighbor.com

(opens in new tab)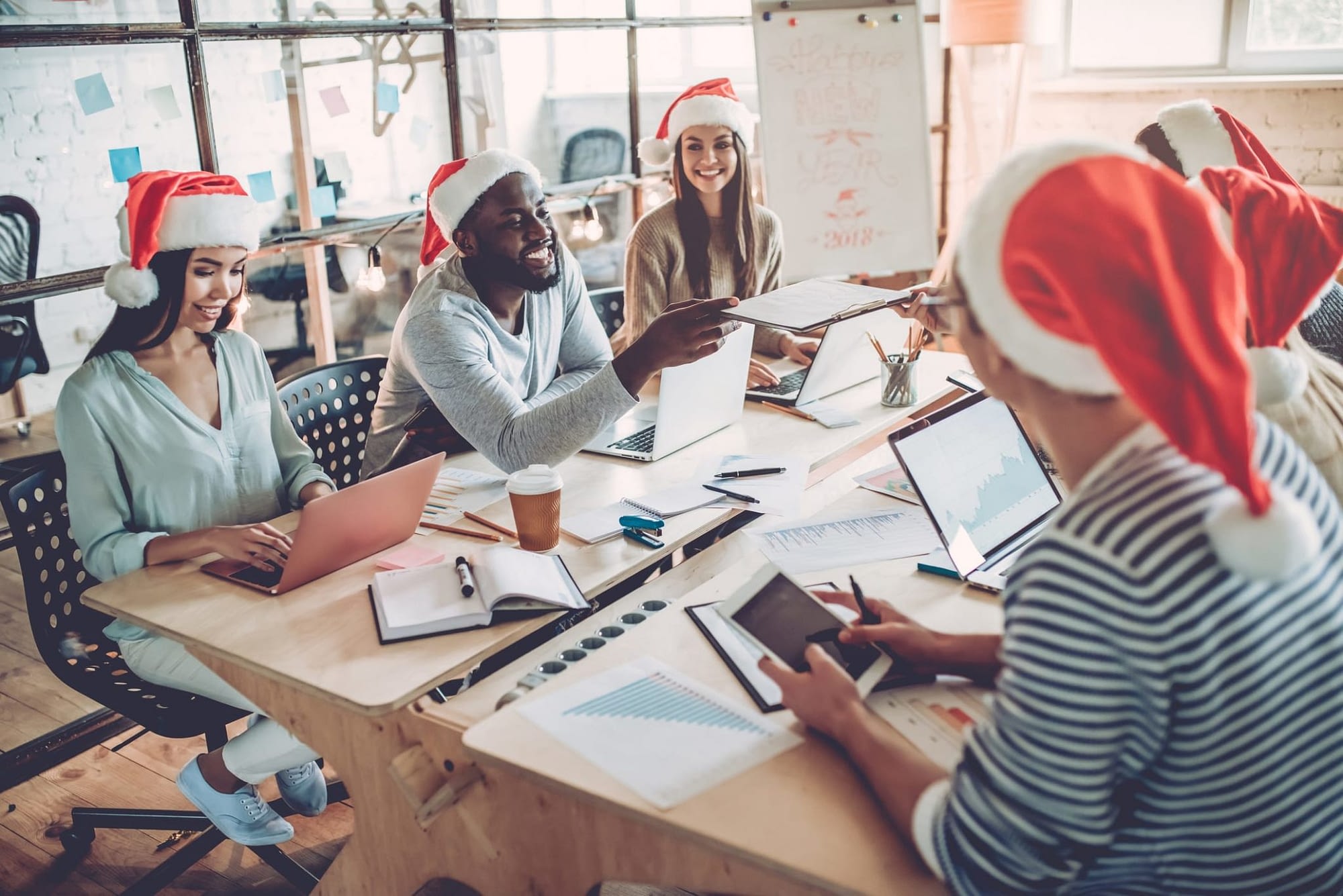 The days are shorter, colder, and gloomier in the wintertime. This can have a negative effect on employee wellbeing, performance, and motivation. For this reason, employee wellbeing should be a company priority during the winter months.
Tips for Boosting Employee Wellbeing in Winter
Lack of sunshine, seasonal illnesses, shorter days, work slowdowns, and other factors tend to make people more sluggish and less motivated in the wintertime. By finding new ways to boost wellbeing, employers can create a more cooperative, productive workplace. The following are tips for boosting employee wellbeing and morale during the colder months.
Get Your Group More Active
Staying active is critical to employee physical and mental health. During the winter months, it can be more difficult to find activities that get employees up and moving around. Create challenges for your employees, such as taking the stairs instead of using the elevator every day for a specified period of time. Also consider organizing outdoor winter activities, such as ice skating or skiing, or indoor activities, such as bowling.
Create a Flexible Work Environment
Employees who have been ill may return to work before they are fully recovered. This can not only prolong recovery but also spread germs that lead to more illnesses and absences. Employees with families may be dealing with kids homesickness or daycare closures due to illness or for other reasons. Consider offering employees remote work as a way to deal with these situations. A flexible work environment that provides an opportunity to work from home when needed can boost employee wellbeing and morale. It can also help minimize absenteeism and some workers having to pick up the slack for others.
Offer Incentives for Participation in a Wellness Program
Incentives can help drive participation in a wellness program. Many organizations with wellness programs use incentives to help motivate employees. It makes sense to offer extra incentives during the winter months.
Feed Your Employees
Food has long been a center of social interaction. Companies that provide healthy meals and snacks for their workers can boost wellbeing, morale, and productivity. By working foods and beverages that boost immunity into the menu, employers can help employees stay healthier physically while lifting their spirits with tasty meals or snacks.
Focus on Hygiene
Communicable diseases can spread through a workplace in no time if you fail to take the necessary precautions. In addition to insisting that employees stay home when they are ill, take steps to improve hygiene among those who are at work. Place hand sanitizer and tissues at every workstation. Post signs reminding employees of the importance of thoroughly washing their hands. Give staff enough sick days or work-from-home options to keep them from returning to the workplace too soon and infecting others.
Employer-sponsored health insurance is an important part of your group benefits package. Making it possible for employees to get the medical care they need when they need it can increase wellbeing and productivity. Speak with our knowledgeable agent about health insurance and other employee benefit options.
Filed Under: Group Benefits
|
Tagged With: Group Benefits